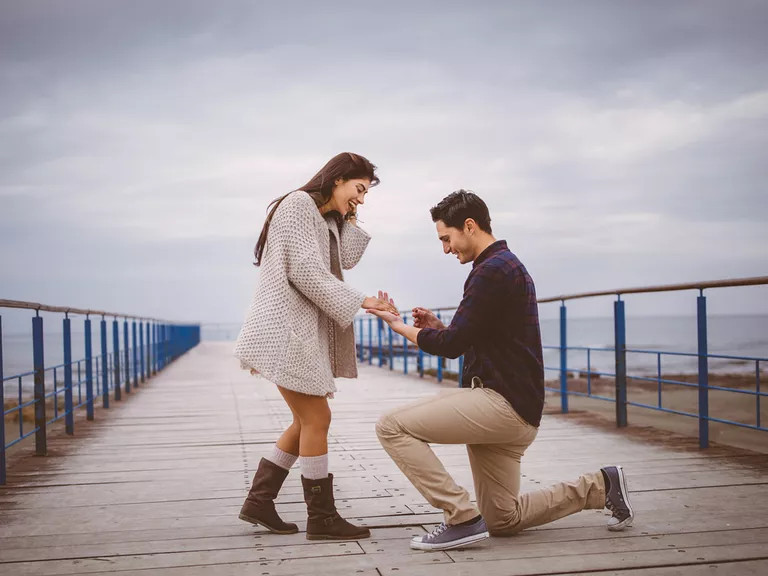 The Engagement 2022
The average engagement length in 2022 was 15 months, though 13% of couples were engaged two years or longer (not surprising given pandemic delays). Once again, December was the top engagement month as 15% of couples opted to celebrate this important milestone with their loved ones (Christmas Eve and Christmas Day were the top dates!). Most couples sought parental permission prior to the proposal (71%).
One of the major shifts in recent years has been couples more thoughtfully crafting their proposals. In fact, a majority of proposers (58%) said they felt pressure to plan a "highly unique proposal," and roughly half planned their proposal one to three months in advance compared to 31% in 2017.
Not only are pros vital throughout the entire wedding journey (couples hire 14 vendors on average), but many proposers rely on them even before planning has officially begun. For the proposal, couples are increasingly involving pros to help, in ways like having special lighting and decor to create a romantic ambiance to hiring a photographer to capture the surprise (including furry friends!). Close to one-quarter of couples surveyed enlisted the help of pros for their proposal–nearly double the number in 2019.
(Source: The Knot)