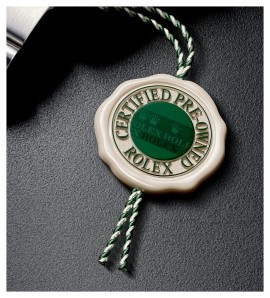 Rolex Officially Launches Certified Preowned Program
Rolex is offering the opportunity to purchase from its official retailers pre-owned watches that are certified as authentic and guaranteed by the brand. These timepieces benefit from the exacting quality criteria inherent to all Rolex products and from a two-year international guarantee, valid from their date of resale in the Rolex network.
The Rolex Certified Pre- Owned programme now enables retailers in the brand's official distribution network to sell second-hand models that are certified as authentic, and which come with a new two-year international guarantee.
Rolex Certified Pre-Owned watches will initially be available at Bucherer boutiques in six countries (Switzerland, Austria, Germany, France, Denmark and the UK) from the start of December 2022. Other Official Rolex Retailers who choose to be part of this programme will be able to do so from spring 2023.
The new programme makes it possible to purchase pre-owned watches that the brand itself has certified and guaranteed. Its aim is to bring added value to the existing supply of pre-owned Rolex watches.
Source: The Diamond Loupe & Rolex
Photo Courtesy of: Rolex