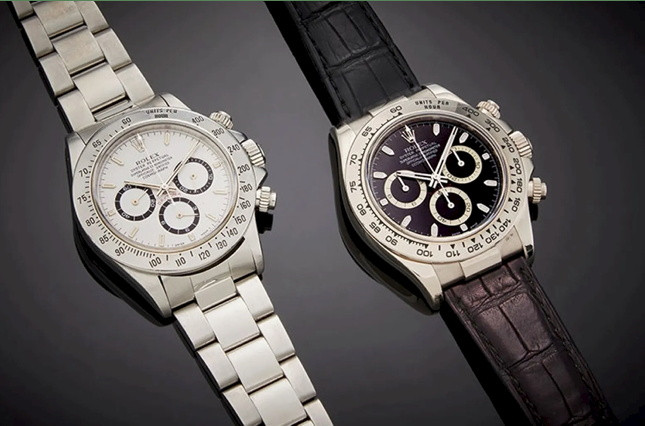 $1m Estimates for Newman's Rolex Watches
Two Rolex Daytona watches owned by Paul Newman are expected to fetch at least $1m each when they're auctioned in June by Sotheby's New York.
They're among 300 lots from his estate and that of his actress wife Joanne Woodward.
Newman, best known for The Hustler, died in 2008. He was well known as a keen car racer and watch collector. The watches were found by the couple's daughter Nell in a desk at their former home in Connecticut, USA.
One of the watches, a white gold 1993 Zenith Daytona, is a gift from his wife Joanne, and bears an inscription on the caseback that reads: "Drive very slowly".
The other, also a Zenith Daytona, was presented after Newman, aged 70, became the oldest winner of in his category of the 1995 Daytona Race in Florida.
In 2017 another of Newman's Rolexes sold for $17.8m at Phillips New York, a record price for a watch at auction. Both watches carry a $500,000 to $1m estimate.
Source & Courtesy: Idex & Sotheby's